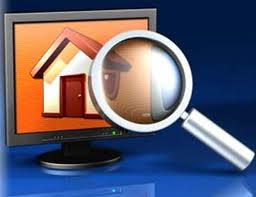 Owners title insurance is an elective item when buying or refinancing real estate. It only needs to be purchased once by an owner and will protect against title defects for the entire time that they own the home. Knowing what title issues are may help home buyers decide whether to purchase title insurance. Title problems and the importance of title insurance in MA can be found below.
What is Considered a Title Defect
Title problems are not typical but they could have a dramatic affect when they do arise. Defects are conditions that make it difficult to determine the legal owner of a property. Although a title exam is performed before most homes are purchased, certain issues are not readily detectable and can stay hidden for several years and through many title transfers. Any known issues must typically be resolved before an ownership transfer is completed, but in instances where they are not uncovered, title insurance can protect the homeowner of the property.
Examples of Title Defects
Title defects describe a wide range of scenarios. The following are just a few examples (keep in mind that this can vary based on the insurance company).
Missing Signatures
Unreleased Liens
Missing Transfers
Failure to Follow Proper Recording Rules
Unrecorded Easements
Undisclosed Heirs
Forgery
Mental Incompetence of a Signing Party
Name Confusion
Problematic Deeds
Title Problems And The Importance Of Title Insurance
If you purchased title insurance, the insurance company may either correct the issue or reimburse you for losses you incur. It may even help defend against a law suit threatening your ownership rights. Policies are bought based on a specific dollar value, so coverage limits do apply. Also, certain items can be exclusions on your policy. Ask your closing agent for a complete list and for more details on title problems and the importance of title insurance in MA. Overall, title insurance is the best protection of your ownership rights to a property. Although the fee can be significant, it is due only once and covers you and your heirs for as long as you own the real estate. It is well worth the cost given that a home purchase may be the biggest investment that you make in your lifetime.