Real Estate Terminology
A List Of Frequently Used Real Estate Phrases In MA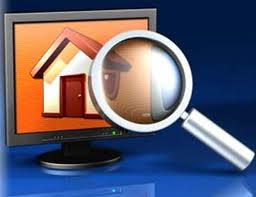 The real estate steps are confusing enough from the start. Real estate phrases can make it more confusing, especially if it is your first time purchasing real estate. In this article you will find a list of frequently used real estate phrases in MA. This will help clarify the home buying and selling process.
Frequently Used Real Estate Phrases In MA
Market Analysis
A Market analysis is a document that compares your home to similarly-styled properties that sold recently in the same city. It usually details a price range given the existing market conditions.
Multiple Listing Service
MLS refers to the Multiple Listing Service. This is a place where members of the MLS submit listings. States normally have individual MLS networks, and some regions can have multiple ones. Non-member of MLS are not given permission to log in to this database but may obtain listings through real estate agents.
Assessed Valuation
Assessments are the value placed on homes by a local tax assessor and used to calculate property taxes. Assessed value has no bearing on the selling price of real estate.
Final Walk-Thru
Walk-thrus traditionally are scheduled immediately prior to closing. It permits the buyer to preview a home and to verify that the condition has not altered from the previous time the buyer saw it.
Contract Terms
Contingency
A contingency is something required for an individual to proceed with a home sale or purchase. For example, the purchase might be based on the sale of their existing home. Other typical contingencies are for satisfactory inspection and ability to get a loan commitment.
Good Faith Money
Good faith money refers to funds submitted by a buyer with a agreement to purchase real estate. It states that a buyer is serious. Deposits are usually retained by the listing agent on behalf of an owner and credited to a buyer at closing.
Closing Date
A closing takes place when paperwork is completed, funds are exchanged, and real estate officially changes hands from one person to another. Contracts should note a closing date and place.
Additional Information on Real Estate Phrases
This article lists a list of frequently used real estate phrases in MA and covers only a few basic terms. For more detailed real estate information and advice, contact Bradford Pratt at 781-316-5760 or bradfordpratt@remax.net.